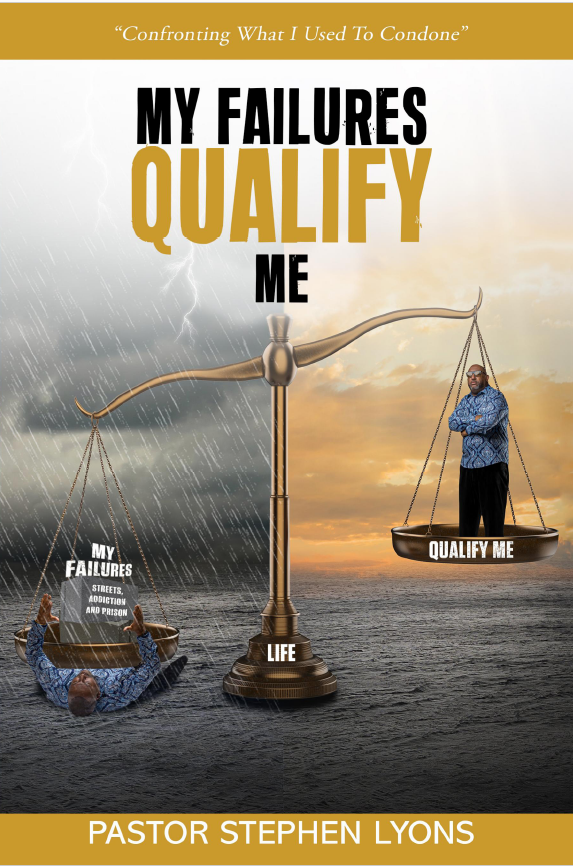 Have you ever messed up to the point that it shifted everything around you? If so, then this book is for you! Have you ever done some things that you were ashamed of? If so, then this book is for you! Have you ever let someone down that was truly depending on you? If so, then this book is for you! Have you ever been incarcerated or addicted to drugs or alcohol? If so, then this book is for you!
I introduce you to "MY FAILURES QUALIFY ME". This isn't a book that is praising our failures, but rather learning from them and even becoming better because of them. For years I felt like I had nothing to contribute to my children, family or society because I had failed so badly in so many areas of my life! I couldn't have been more wrong. If you have been feeling the same way I used to, then my prayer is that this book helps you to see that you are still necessary and that those failures can actually be transformed into teaching tools to help save not just those you are connect to but also a lost generation that is starving for wisdom! STAY ENCOURAGED!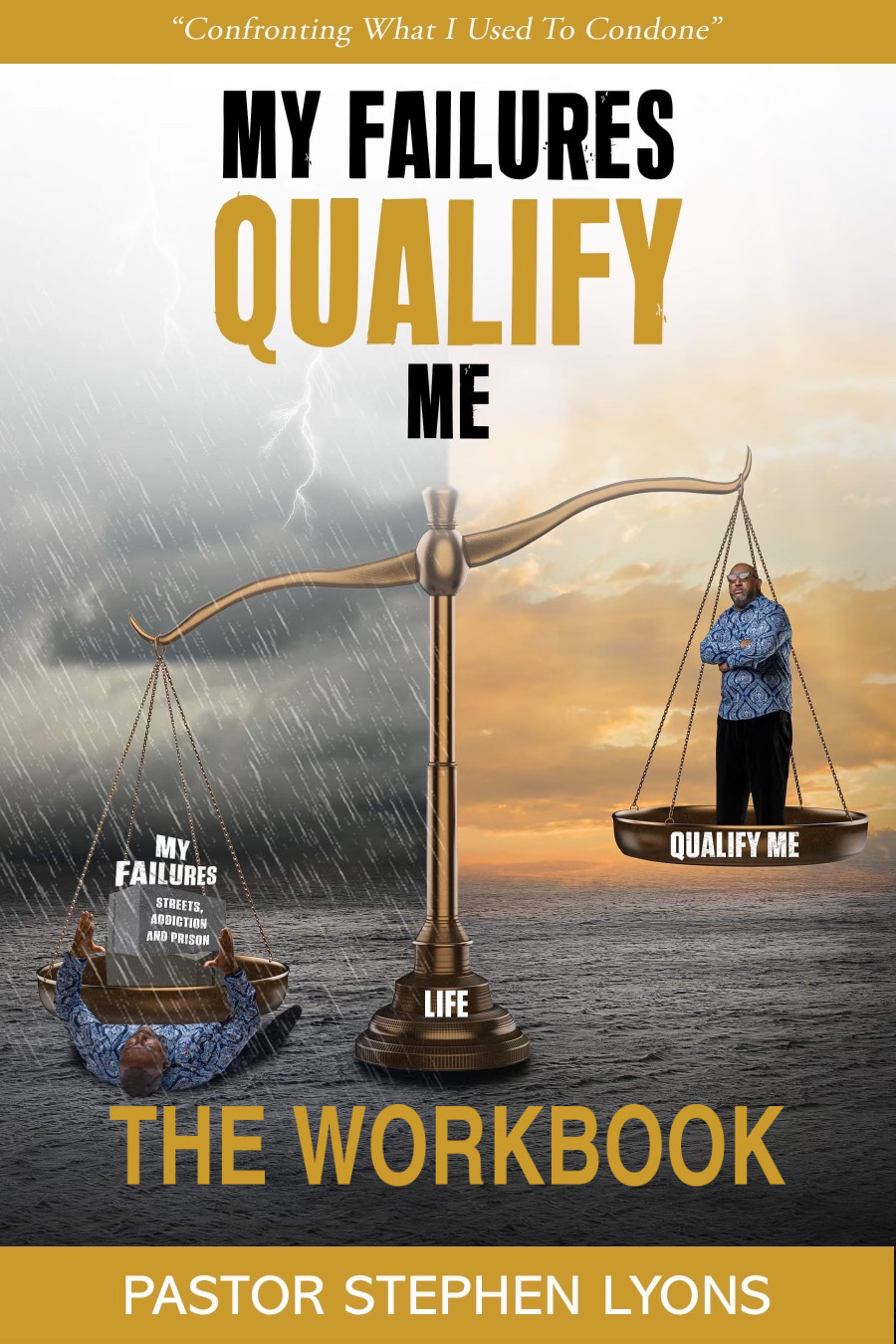 The Workbook is a perfect companion resource that you can use as you read "MY FAILURES QUALIFY ME". I created it to help you write down your thoughts and to help gauge your progress through the chapters. It is so important to be brutally honest as you answer the questions in the book! Don't be ashamed of your answers, YOU ARE GOING TO BE BETTER YOU ARE GOING TO BOUNCE BACK! So be honest, be real, and never forget, Your Failures Qualify You!
If you already have the book, order the workbook only by making the proper selection in the box below. Save by ordering both as a package deal! Ensure you enter your correct shipping address on the PayPal form. All single book orders will be shipped via the US Postal Service. Multiple book orders may be shipped via United Parcel Service or FedEx.